Telia participated in the trade show Kundeservicedagene that took place in Fornebu in the outskirts of Oslo in the middle of May 2023.
"It's an important event for us since the Norwegian market is important to us. Telia is still relatively unknown in Norway and most people in the industry don't know that Telia ACE is the number one contact center solution in the Nordics", says Beata Nylén who is head of CIS Customized Integrations at product unit ACE.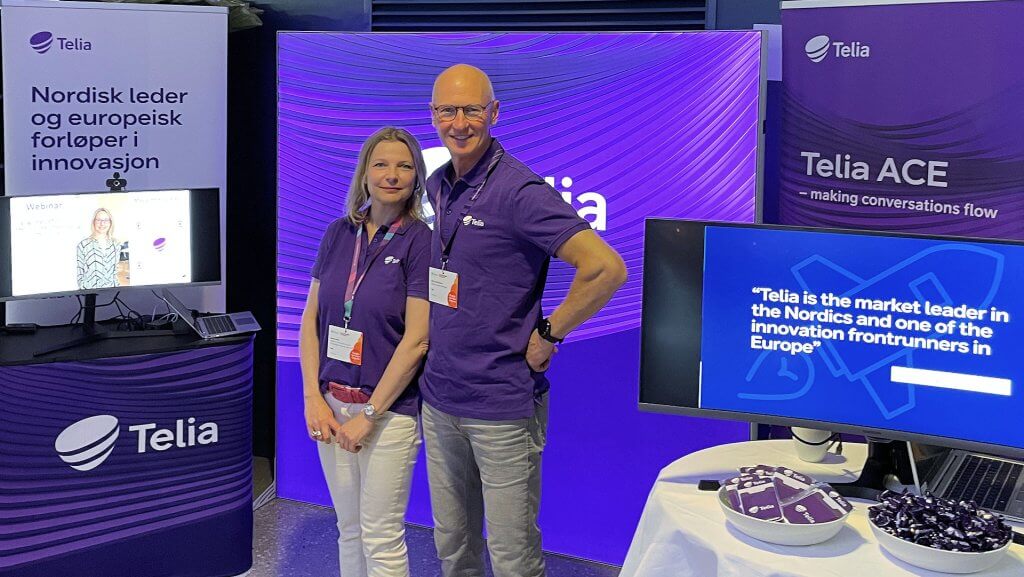 Beata shares that most of the spotlights on this year's event were pointed toward the field of AI. She says that the whole industry is holding its breath, and that everyone wants to understand how they can turn the latest technological leap into value.
"AI is really exciting, and it has been a strategic pillar for us at Telia for a long time. But there are plenty of other tools that can make a big difference for effectiveness and the customer experience, such as Interaction Analytics."
Cursing Danes are happy customers
Johanna Bernshed from Resurs gave a much-appreciated lecture on Interaction Analytics, where she presented the great results they have achieved by analyzing the total call volumes.
"Like always, Johanna was phenomenal on stage, not least because she can speak from a Nordic perspective. This time she made us all laugh when she told us that Swedish and Norwegian customers use swear words when they are dissatisfied, but that cursing is a sign of satisfaction in Denmark."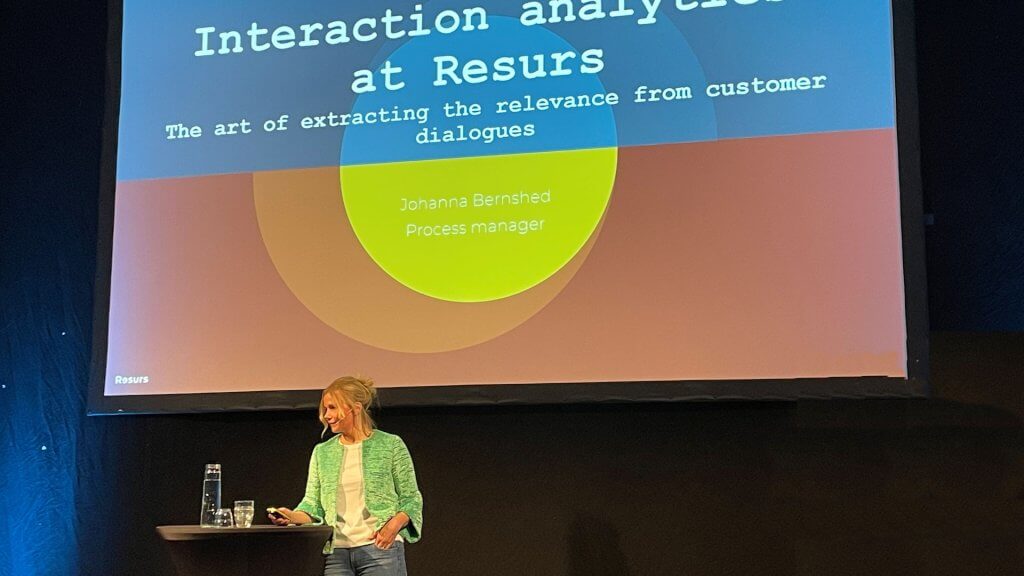 Read more about how Johanna and the colleagues at Resurs use Interaction Analytics.