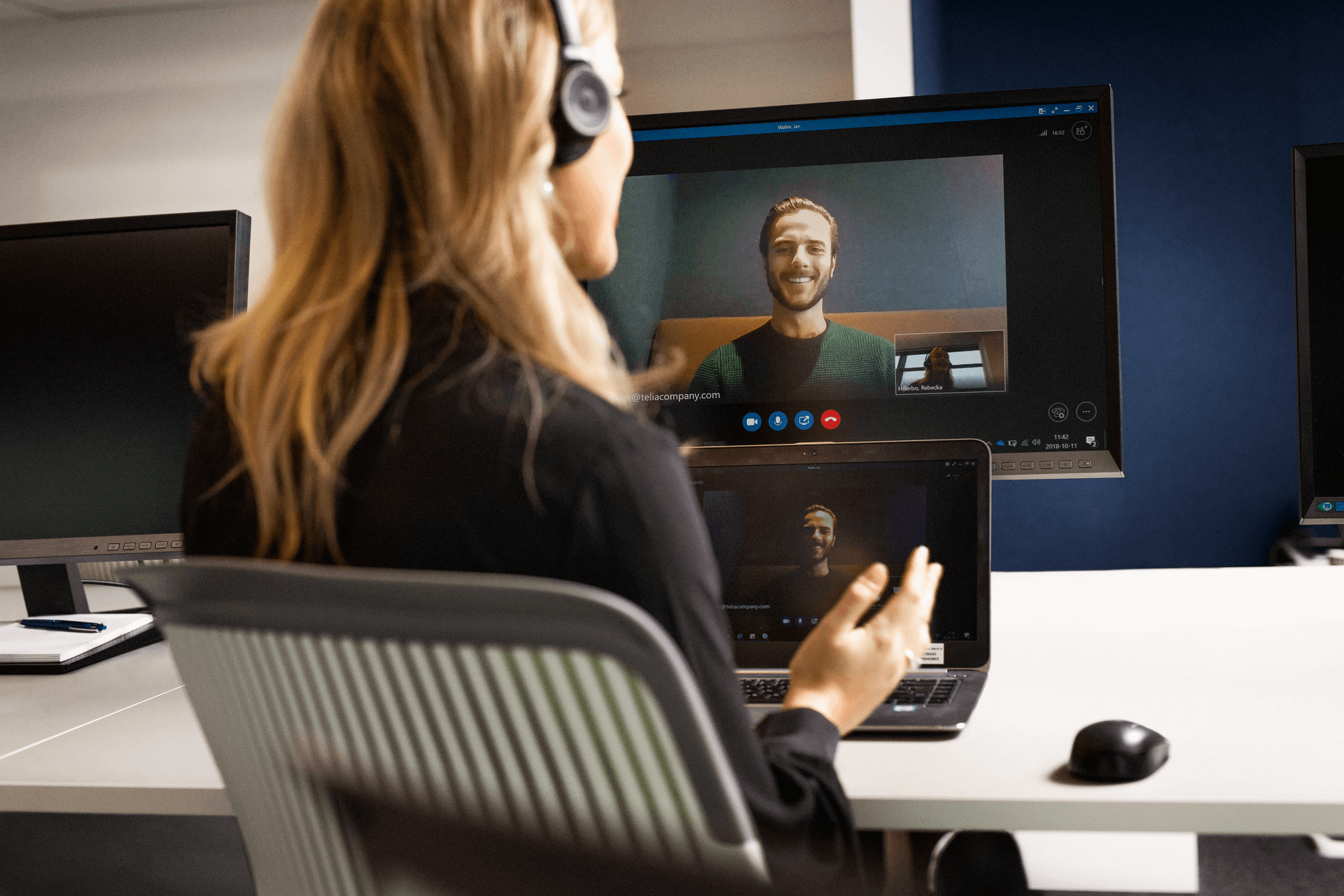 ACE Knowledge
AI and data-driven knowledge base to support your agents, chatbot and smart FAQ
Smart knowledge in the customer meeting
ACE Knowledge is the centrally located and maintained source of knowledge in your organization. Knowledge that can be used, in customized variants, internally and externally, both to help your customers and to relieve and sharpen the staffed customer service. Quick access to relevant, customized, and quality-assured knowledge is a cornerstone of the customer meeting.
ACE Knowledge can be used independently, for the online customer meeting, or as an integral part of an omnichannel solution with the rest of the ACE portfolio. Use ACE Knowledge on your web to answer questions or guide further into the contact center when needed.
Smart FAQ, internal knowledge portal or chatbot. With our easy-to-work interfaces, you can get the right knowledge to the right person, regardless of channel. It's easy to customize the look of the interfaces to match your organization's graphical expressions, and of course, it's just as stylish on your computer, tablet, and mobile. In the latest version, the interfaces can also meet the accessibility guidelines for disabled people in WCAG 2.1 at AA level.
About ACE Knowledge
In short
Centralize knowledge and display it in the right context
A brain with internal and external interfaces
Standalone on the web or integrated into ACE
Details
The right knowledge at the right time
ACE Knowledge is easy to administer and presents relevant and customized content or features to end users – in the right place and at the right time.
Easy to administer
With a graphical web interface, administrators and editors easily create and maintain content, logic, contact forms, dialog trees, statistical reports, and appearance, without having to be programmers. Create guides with text, image, video, and full versioning, and make different answer variants, tailored to your audience. Build feeds and conversations and associate intents with keywords and search terms. Make sure your content ranks on search engines with SEO features and adjust content based on usage and feedback.
Easy to present
Depending on the target group, you can easily present the content in the best way. It can be like a quick-search knowledge portal for customer service employees or in user-friendly and configurable widgets for customers on the web.  The level of detail can be customized for the recipient using answer variants, the goal is for the user to be helped to quickly find exactly the knowledge, service or contact path that solves their problems best. Personalization data can be retrieved from other systems or logged-in user profiles.
Build with integrations
The functionality and benefits can be further lifted by allowing ACE Knowledge to exchange data with other systems. Therefore, there are a number of APIs and ready-made integrations that enable smart and powerful solutions, tailored to your users' needs. Communicate with, for example, CRM, case management systems and much more.
Key features
AI-based and self-learning, which constantly improves understanding of users' questions and what answers solve them
Modular "mobile first" design with options for presenting content in knowledge portal, inline widget, floating widget or chatbot
Dialog tree with counter-queries to further pinpoint user intent
Email forms, chat, phone, callback, web link are available contact paths directly in the widget and more can be integrated thanks to JavaScript APIs and adapters
"One Widget" follows the guidelines in WCAG 2.1 at AA level to meet legal requirements and make ace knowledge content and features more accessible to people with disabilities
Powerful customization with JSON Config to fine-tune the position and behavior of various elements such as where and when the search jaw should be available
Minimize "unnecessary" contacts by viewing content that is most likely to answer the customer's question before the contact paths appear
Multilingual support (17 languages currently)
Easy to put in clear notifications to alert customers to, for example, abnormal opening hours or service interruptions
SEO functionality for your content to be found through search engines
Gallery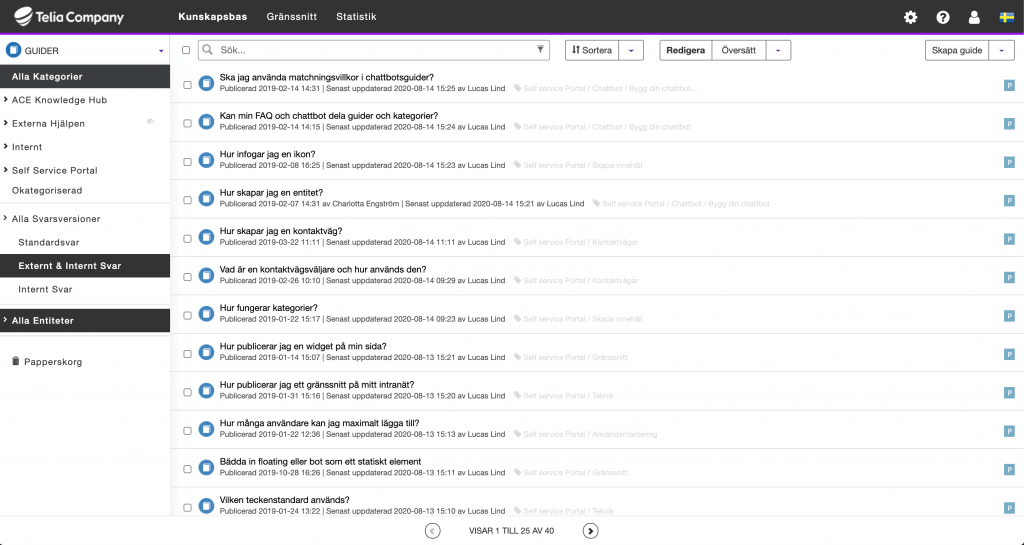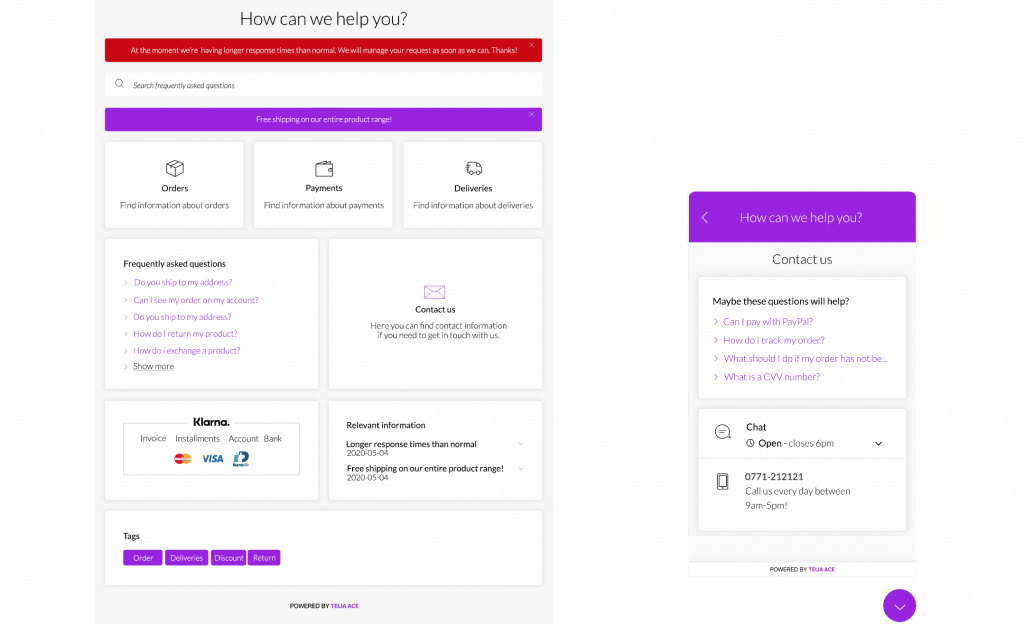 More about ACE Knowledge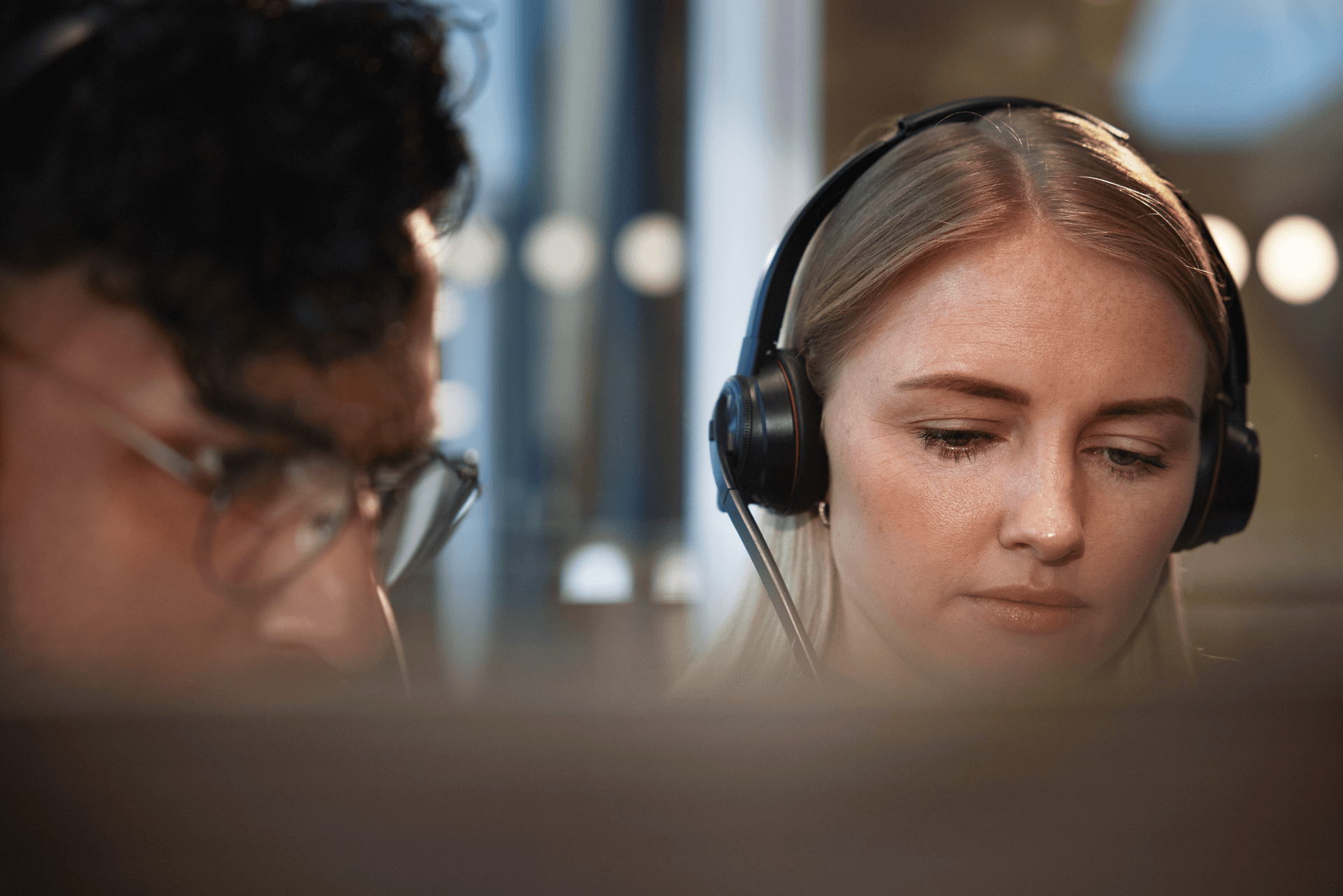 A smart knowledgebase stores the organization's information in one place and makes it available to the right target audience. It also makes it easy for both employees and customers to find the right answers to their questions. It has a powerful search function that "thinks on its own", and you can s…
Sign up to our newsletter
Telia ACE is all about making conversations flow. Sign up to our newsletter and never miss out on the latest news and insights.